News
Odyssey Comics Unveils New Sci-Fi/Horror Comic Series 'Phantasmic' by Writer Jeffrey Matuza and Artist Walter Geovani
Chino Hills, CA. September 1, 2023 – Odyssey Comics is thrilled to announce the upcoming release of a pulse-pounding new comic book series titled 'Phantasmic'. This gripping series will seamlessly blend the realms of science fiction and horror, promising readers a mesmerizing journey into the unknown.
Penned by the brilliant mind of scribe Jeffrey Matuza, 'Phantasmic' offers a thought-provoking story that follows the unexpected journey of Kit, an emerging comic book artist that is haunted by the characters she creates. Struggling to understand why, she embarks on a harrowing adventure that takes her halfway around the world to uncover a deeper understanding of herself and the means to control the mysterious forces plaguing her life.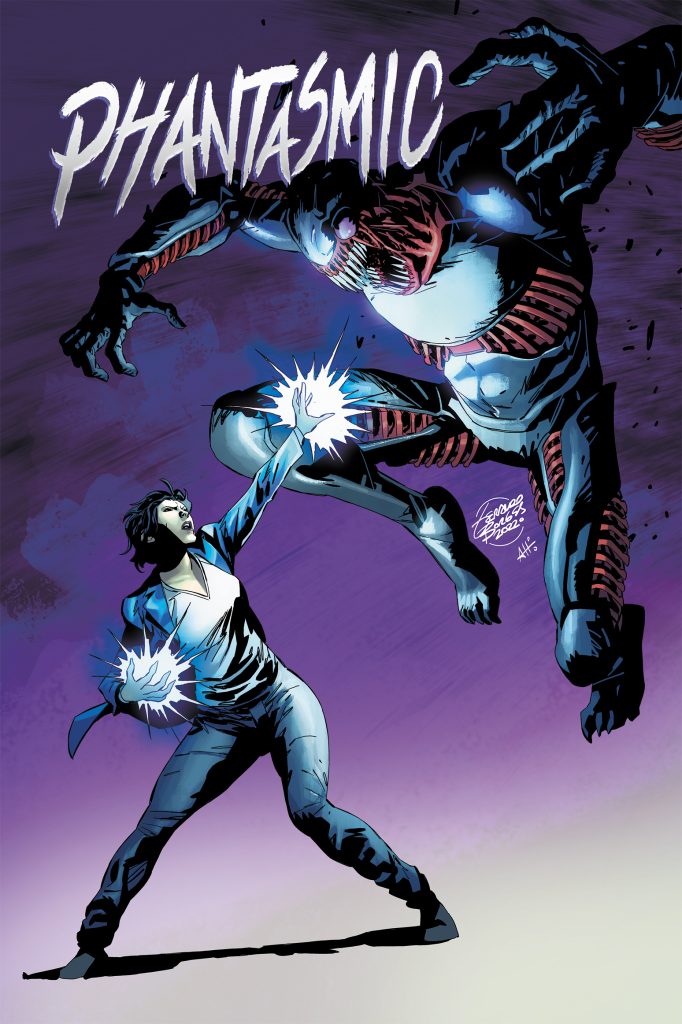 Bringing 'Phantasmic' to life is captivating artwork of artist Walter Geovani (Red Sonja, The Death-Defying 'Devil!'). Geovani's intricate attention to detail and ability to convey emotion through his illustrations perfectly complement Matuza's storytelling, enhancing the overall experience for readers.
Rounding out the creative team series is colorist Arthur Helsi (Project Superheroes: Fractured States) letterer Buddy Beaudoin (Crash & Troy), and cover artist Geraldo Borges (Nightwing, No/One).
"'Phantasmic' embodies everything we represent here at Odyssey Comics," said Marcus McNeal, editor-in-chief at Odyssey Comics. "Not only is the story an exciting prospect for readers, but creative team is a wonderful blend of fresh faces and industry veterans that is a rare combination for independent comics. 'Phantasmic' is a major step in our mission to be a publishing partner for creatives at all levels."
The first issue of 'Phantasmic' is set to debut in the fall of 2023. Odyssey Comics invites readers to explore an unforgettable tale as 'Phantasmic' unveils a world of unimaginable terrors, captivating mysteries, and mind-bending twists.