As a freshly minted publisher, we're in the process of finding great titles to produce for our 2021 line-up. However, were excited to announce our first title in production will be LEGENDS OF STRATOS. This will be a limited series featuring an original story by Odyssey CEO/EIC Marcus McNeal. With a little luck and a lot of caffeine, LEGENDS OF STRATOS will debut in the late fall of 2021.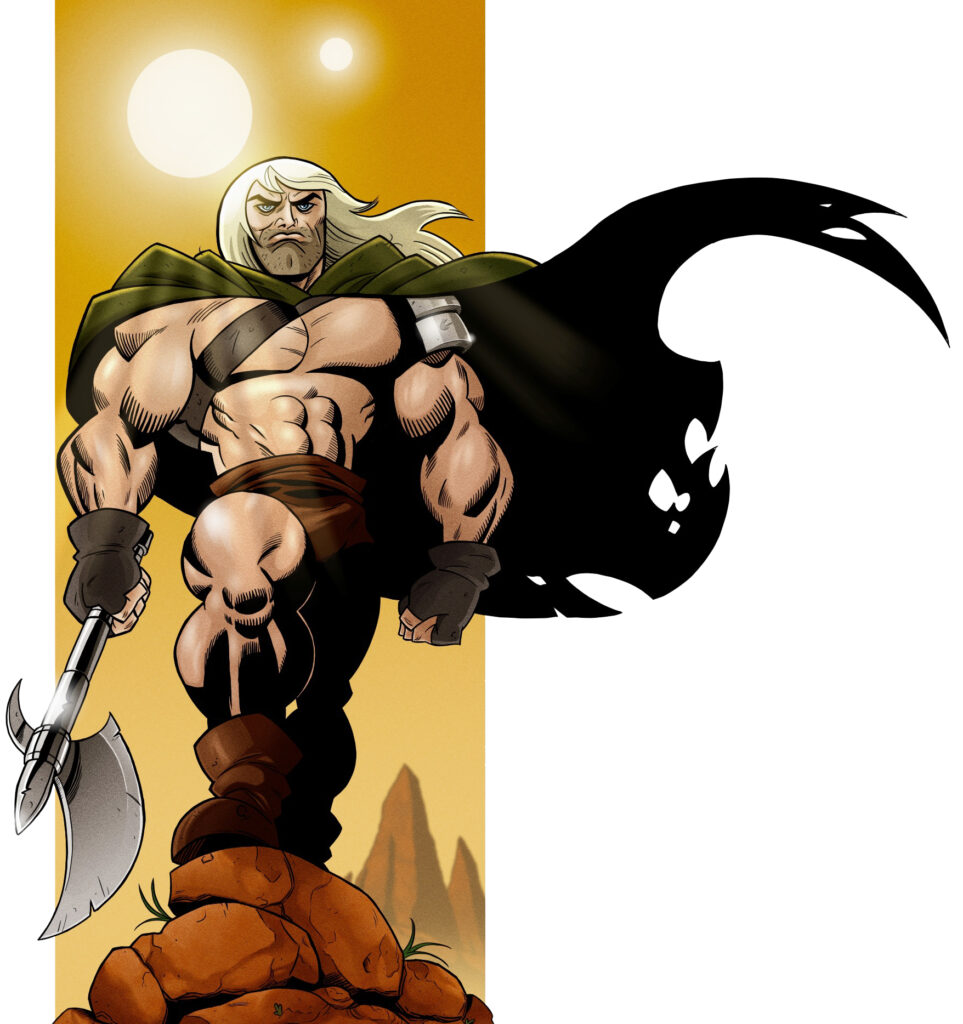 LEGENDS OF STRATOS
Story/Art: Marcus McNeal
Format: Single, Standard, Limited
Content: Mature
A long exiled champion returns to defend his former home against the hordes of a mysterious enemy. To succeed he must unite with allies both old and new, all while challenging his concepts of good and evil.
FALL/WINTER 2021