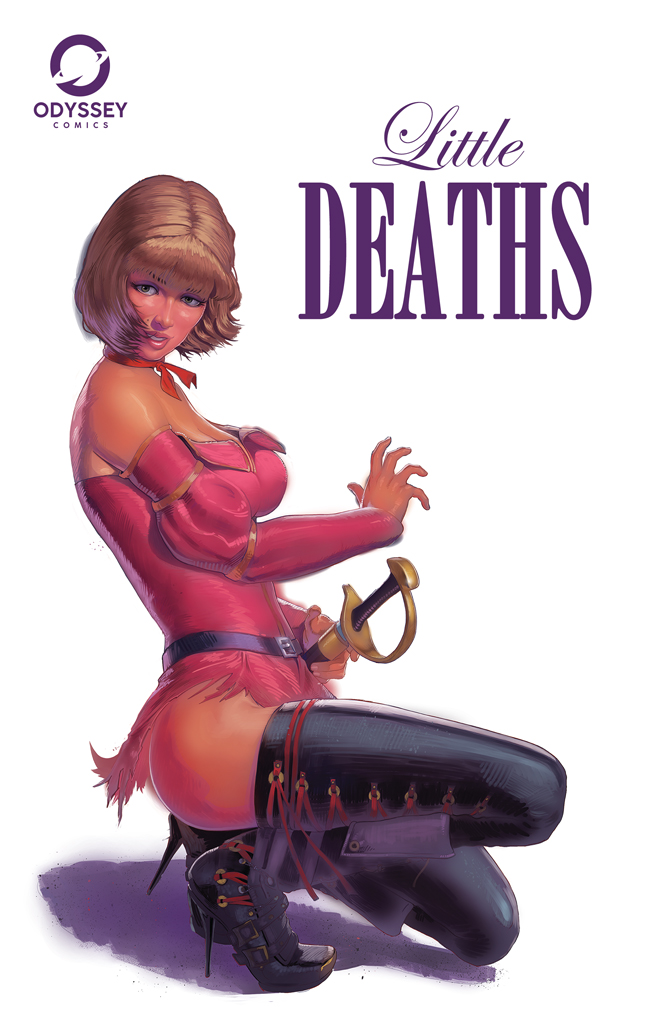 WRITER
DAVID DOUB
ARTIST
ANDREW HERMAN
Format: Single, Standard
Content: Mature 18+
Cover Price: $14.99
Opera singer. Duelist. Adventurer. French historical icon Julie d'Aubigny, also known as Mademoiselle Maupin, was all of these and more.
LITTLE DEATHS delivers stories deserving of Julie's legend as she encounters villains, lovers, and the fantastic secrets of 17th century France. The first volume contains three original stand-alone tales featuring Julie's encounters with a vampiric madman, the mischief of forest faeries, and a terrible horde of undead warriors.
LITTLE DEATHS is by writer David Doub and artist Andrew Herman. Additional art credits including Paul Maitland, Thomas Tenney, Micah Jeansonne, and Sandy Jerrell.