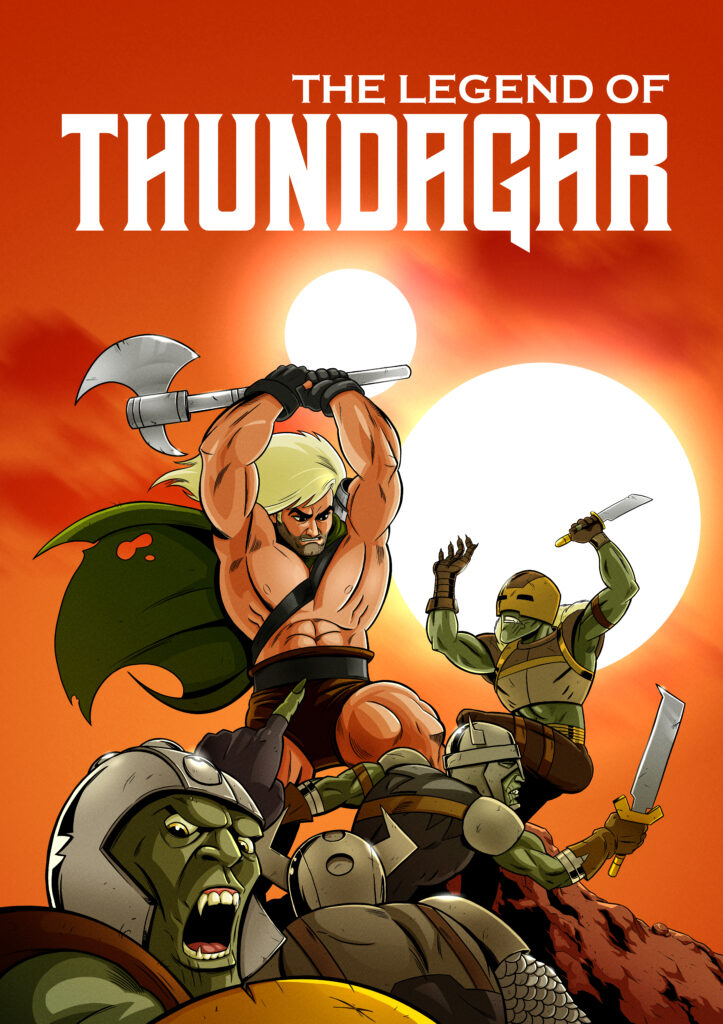 Format: Single, Standard, Limited
Content: Mature
Once the mighty champion of a great kingdom, Thundagar now wanders aimlessly as a disgraced exile. But fate calls upon him once more when dark sorcerer arises to conquer his former home.
Thundagar must discover if he still has what it takes to be the hero his people need. However, this new enemy is cunning and capable in ways he could never imagine. It will take all of his strength and courage to defeat them, but will it be enough?
Probably not.
THE LEGEND OF THUNDAGAR is a 9-part epic from writer/artist Marcus McNeal that dares to examine what happens when an eternal galactic struggle between gods, men, and monsters finally runs its course. The title is in development and launched December 10, 2021 on Kickstarter.
Preview pages for THE LEGEND OF THUNDAGAR