News
'Twilight Custard' Receives Ringo Awards Nomination for Best Original Graphic Novel
The western/sci-fi mash-up by Josh Wilson and William Muljo is in the running for one of comic's biggest award honors!
The nominations for the 2023 Mike Wieringo Comic Book Industry Awards have been announced. Nominees were selected via online voting and we're happy to announce 'Twilight Custard' by our own Josh Wilson and William Muljo has been honored with a nomination for Best Original Graphic Novel. We'd like to congratulate on this nomination. It's a testament to the amazing book they have crafted and the creative impact they can have on the industry.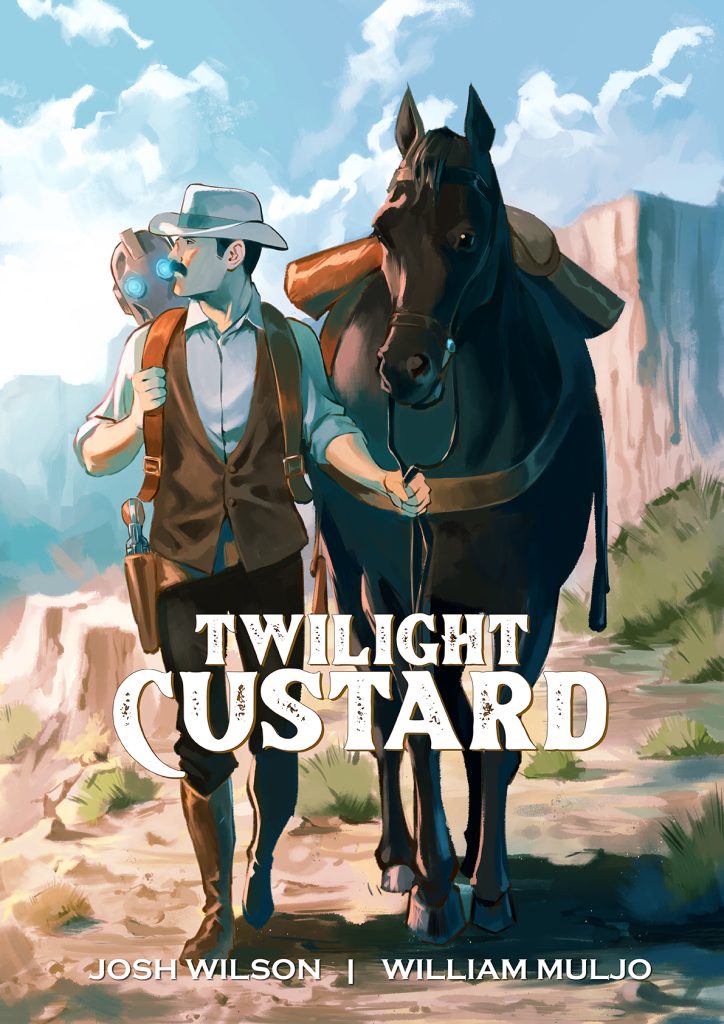 Voting on the 2023 Final Ballot is now open, is restricted to the comic book industry creative community — anyone involved in and credited with creating comics professionally. Winners will be announced at the Ringo Awards Banquet and Ceremony in conjunction with the 2023 Baltimore Comic-Con on the evening of Saturday, September 9, 2023. Josh Wilson and Odyssey Comics' editor-in-chief Marcus McNeal will be in attendance for the convention and ceremony.
Congrats are in order for all the other nominees below! Be sure to check out their titles and give them your consideration.
Best Original Graphic Novel Nominees